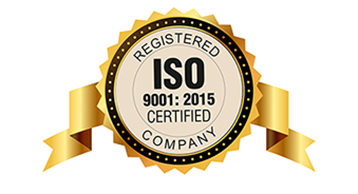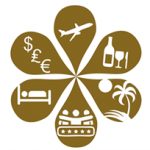 What Our Members Say About Us
We have two daughters aged 15 & 17 and my wife suggested we take a one bedroom membership with Clube de ferias in red season. We always wanted to go to Kerala and being from Ranchi our dream holiday always was in the back waters or beach. We were given a 1BR suite at the lake palace in Allepy
It was by far the most beautiful resort in Alleppy. Situated on the backwaters, it had a mini kitchen & kettle in the room with a mini bar & 40 inch TV. The one bedroom was very spacious for 4 of us. Resort has two good restaurant and a Ayurveda spa which was used by our whole family. We visited the lighthouse, St. Mary church, took boat cruise and walked around near different canals, beaches, paddy fields, …

Our holiday in Bali with DAE exchange for 6 nights was very enjoyable. We are members of Clube De Ferias and this was our second holiday with the Club and first with DAE. The resort allotted to us was Bali Palms resort on the sandy beach of Chandidasa, Bali. The studio apartment for two of us was quite spacious and comfortable. Special thanks to Victor for giving us sea view room. The food in the restaurant was very good. We ate mostly in the resort restaurant. The average room tariff of the resort was $100 per night, we were lucky to get 6 nights for just $99. Bravo…. we saved lots of money and wife did all the shopping in lovely island of Bali. Looking forward for more holidays in 2018 maybe in Malaysia. All i can say is "value for money"

We joined Clube de Ferias in 2015 while on holiday in Goa for a Studio membership for my family. In April 2016 we wanted to go to Thailand and booked our holiday in one of their resort in Phuket. The name of the resort was Kata Suites and even though we had a studio membership we were given a One Bedroom Suite room. My wife was impressed when we checked in. The location of the resort was superb with all facilities within a walking distance. The world famous Kata beach was just a kilometre away.
My kids enjoyed the beach, water sports, elephant rides, sea food, Tiger park, island tours etc. Our one week holiday was with full of memories for a life time.
Thank you Clube de Ferias for making a memorial holiday

We joined Clube de Férias a year back while we were holidaying in Goa. Our first holiday was in Clifftop Auli in January 2018 for 4 nights. Thank you Mr. Gaurav Bhalla for doing the booking for us.

Auli resort is luxurious @ 10000ft above sea level. The snow was mesmerising, paradise on earth to be honest with you.

Our apartment was warm and cozy will snow capped mountain view. Room amenities were top class. We enjoyed our stay here & had great memories. Still not got over our holiday. Switzerland is right here in India guys, why go anywhere else.

Thanks Gaurav/Deepiksha & team de Férias, looking forward to many more such holidays & memories that money can't buy.