[/vc_column_text][/vc_column][/vc_row]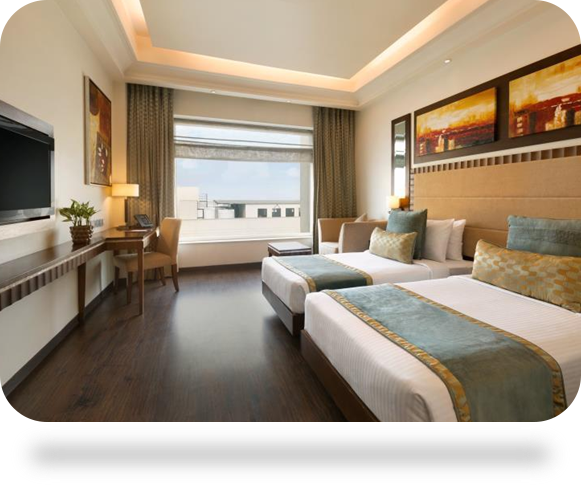 RAMADA GURGAON CENTRAL-(GURGAON )
Our Ramada Gurgaon Central hotel near New Delhi is a desert oasis, minutes from National Highway 8 – the route to Jaipur – as well as MGF Metropolitan Mall, Kingdom of Dreams, Leisure Valley, and Galaxy Mall. Our proximity to Cyber Park, DLF Phase 1, and corporate hubs like Udyog Vihar and DLF Cyber City makes us a perfect destination for business travelers to the region. The guest rooms at our Gurgaon hotel feature wooden floors, oversized desk, LCD TV, in-room safe, mini-bar, and free WiFi. Enjoy a workout in our fitness centre, indulge in a host of therapeutic treatments at our Ayurvedic Spa, and find peace and calm in our rooftop pool.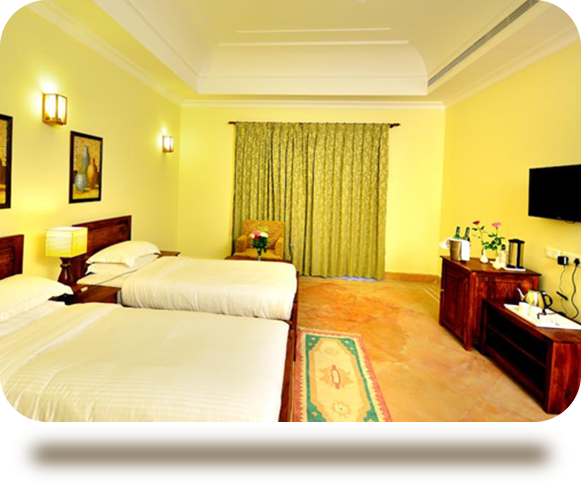 ACHROL NIWAS-(JAIPUR)
India with its rich traditions for generations attaches highest importance for Hosting Guests. The very act of hosting, according to Indian doctrines ushers humans to a pedestal of Divinity; and the Guests by their satisfaction bless the Hosts into everlasting prosperity. Achrol Niwas, your Rajasthan Guest House, Star Hotel, Resort, Health Club and A Home Away from Home – all combined – follow this cultural tradition meticulously. Located on the serene and tranquil outskirts of Jaipur, the capital of Indian State of Rajasthan, away from the buzz of Jaipur Metropolitan, Achrol Niwas provides you the much needed peace, and yet all the sophistication and modern facilities of today's Hospitality Sector.
LAKE LAND COUNTRY CLUB-( KOLKATA)
Introducing Lake Land Country Club Within a few years of its inception, the Lake Land Country Club has been able to create a niche for itself. And evidence of this fact lies in its large and growing number of satisfied members. Symbolizing a world of leisure and pleasure, the surroundings are idyllic with a rustic ambience comprising lush greenery and a vast expanse of crystal clear waters. The fresh clean airs invigorates the senses and leaves one gasping for more and the sun kissed waters caress the body the revitalize the soul. The sprawling campus gives a sheer feeling of freedom, of unending open green vistas.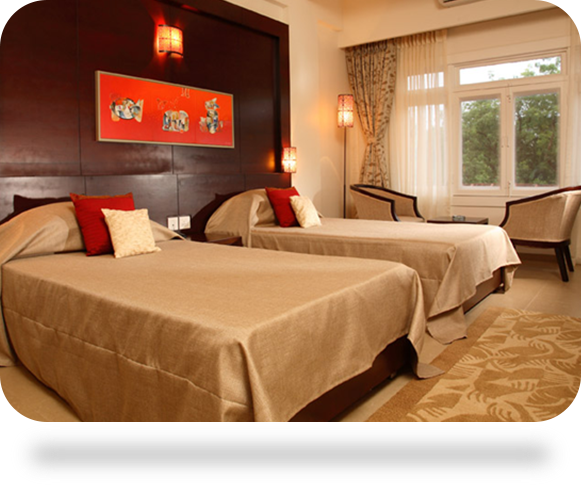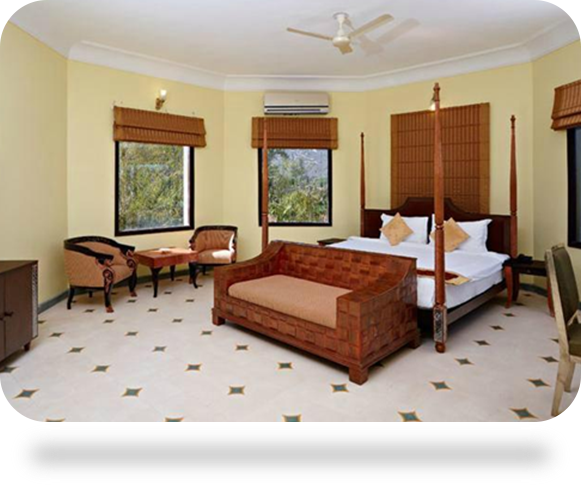 AAMOD-(ALWAR)
Aamod at Sariska popularly called Alwarbagh is conveniently located between Sariska Tiger Reserve and Alwar city on Alwar Jaipur road. The resort set in the lap of nature, close to wilderness is surrounded by the Aravalli Mountains, giving it the perfect setting for a magical experience. Spread over 7 acres, the resort portrays a heritage look yet offers all the modern amenities.Energise your day with the breeze of fresh air, musical sound of birds and a hot cup of tea. Have your breakfast in our multi cuisine restaurant or outside in sprawling lawns. Play interesting team building games with the help of our in-house activity team.
KAMP LAND (NAINITAL)
Something for everyone! We don't discriminate. Whether you are a thrill seeker, an adventure monger, a closet pagan, a nature lark, a luxury lord, a hopeless romantic, a peace lover, an optimist, a narcissist, a wildlife admirer, a rebel, a corporate big wig, the black sheep, the family noor, a homemaker, a dreamer, a scientist, an artist, the idealist, a fish with the flow or a swimmer against the tide, Kampland Nature Resort is here to give you exactly what you want, the way you want it – seasoned with our very own dash of spice!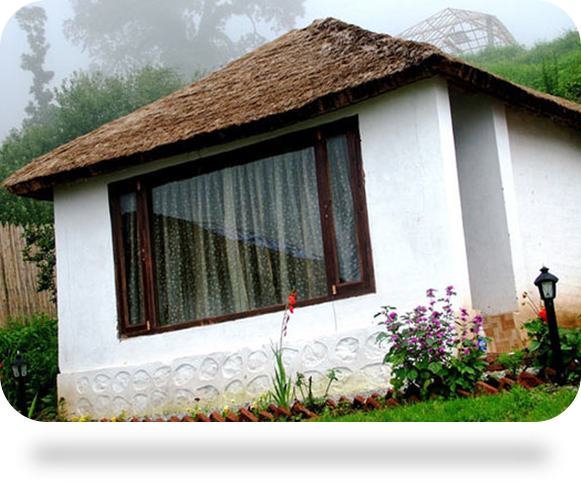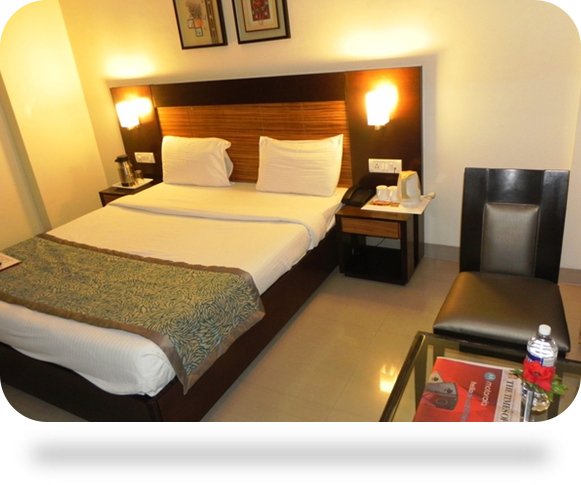 REEVA SUITES-(SHIRDI)
WELCOME To Hotel REEVA. Hotel REEVA is having Two Hotels in Shirdi. 1. Hotel Reeva Suites (Shirdi"s only ALL SUITES Hotel) 2. Hotel Reeva REGENCY (Premium 3 Star Hotel) Both the hotels are located just 10 Minutes walking distance from Shri Sai Baba Temple, in a peaceful area at 112 Shirdi-Shiv Road, Nighoj, Shirdi. Shirdi being a pilgrimage circuit (Shri Sai Baba) and the other popular temples in the city are Dwarkamai Temple, Chawadi Temple, Gurusthan, Sakuri Temple and Shani Shingnapur. Hotel is located 125 Kms from Aurangabad Airport, Kopargaon Railway Station (19 Kms) Sai Nagar Station, Shirdi (2 Kms), Shirdi Bus Stand (1 Km).
HOTEL MAYUR-(GANGTOK)
Hotel Mayur is a 3 star property, located near the State Bank of Sikkim (Main Gangtok Branch) on P.S. Road of Gangtok. Chargeable facilities available are multi-cuisine restaurant, airport transfer, conference hall, doctor on call, guide service, taxi services, travel desk and games room, discotheq ue. Other facilities include laundry, activity centre and library. There are 24 rooms in the hotel classified as- Suite, Premium rooms and Superior rooms. The basic room amenities are- cable television, intercom, snack basket, mineral water, kitchenette, sofa, study table, daily newspaper, bathroom with shower area, geyser, hot/ cold water and toilets. Facilities on request include- tea/coffee maker, iron and ironing board, room heater, DVD player.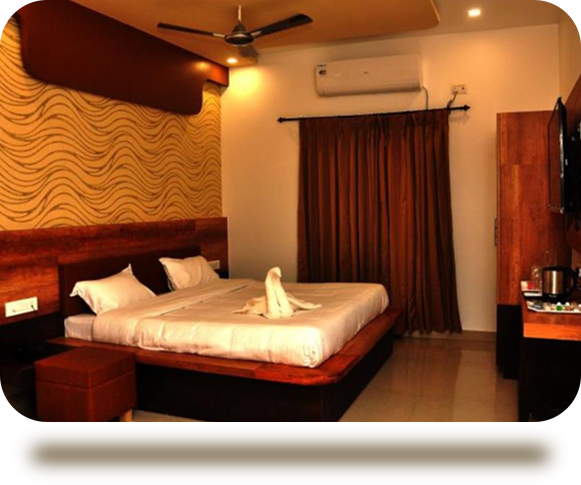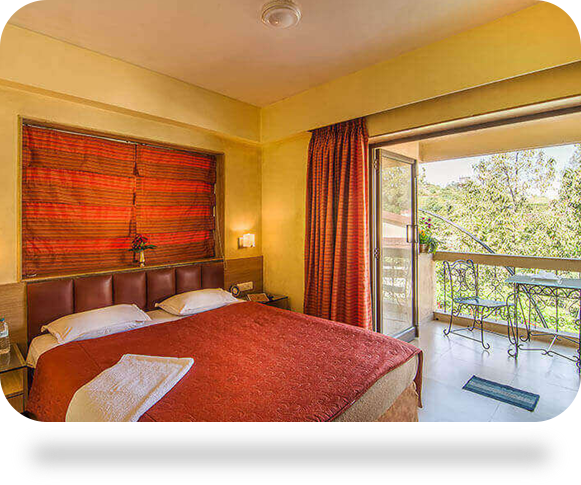 MILLENIUM PARK-(PANCHGANI)
Just as how Panchgani and Strawberry have a unique combination in our minds, so would be your experience with 'Hotel Millennium Park'. Setting international standards for luxurious accommodation, quality amenities and uncompromising personal service, 'Hotel Millennium Park' offers a wide range of rooms that would suit your needs and budget. 'HOSPITALITY' being the key word of our business, we at 'Millennium', are dedicated to make a difference in setting new standards of excellence and professionalism in our line of business and have in the last fifteen years', made tremendous efforts in upgrading our services, training staff and improving the work environment.
XANADU RESORT-(RANIKHET)
We feel great pleasure in introducing ourselves as a prestigious THE XANADU RESORT MAJKHALI conveniently located at Ranikhet just 80 Kilometer of Kathgodam at the height of 1829 meter (6000 feet) above sea level. We will be at your service in year around. The resort is located in Majkhali in the state of Uttarakhand in India. It is just 12 km from Ranikhet on the national highway extension 87 towards Almora and 7 km from the golf course. The feel of the Resort is casual just perfect for relaxing gateway in the beautiful surrounding of the Trishul, Nanda Devi & Panchachuli Range. Winter climate, clear skies, mountains rains, hills sunshine, away from city congestions with no city hazards. Xanadu Resort is away from city and virgin hill untouched by pollutions.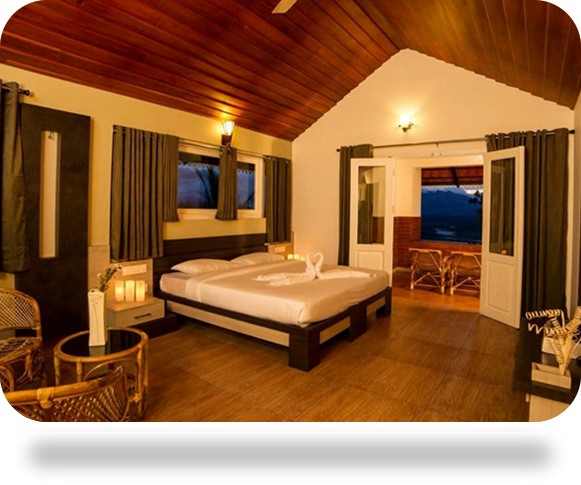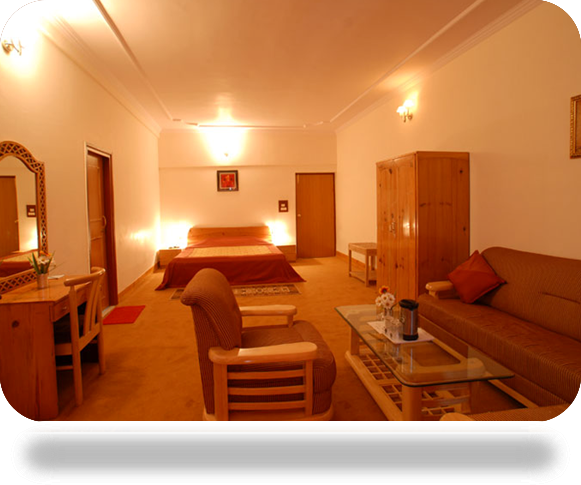 CLIFFTOP CLUB-(AULI)
Welcome to "CLIFF TOP CLUB, AULI", a luxurious ski resort, located in the Garhwal Himalayas of the northern Indian state of Uttaranchal. At more than 10,000 ft. above mean sea level Cliff Top is literally at the top of the world, [being the second highest located resort in the world] and the only skiing resort in Asia which is located right on the ski slope. Cliff Top Club hosted the National Winter Games and are now preparing for the SAF Winter Games next year and would be bidding for the Winter Asiad, 2018. A research survey by the Alpine Tourism Promotion Council (ATPC) has equated the slopes of Auli (second largest in Asia) to the best in the world. The ATPC is a pioneering governing body for winter sports in the world, based at Saas Grund, near Zurich, Switzerland.
MOUNTAIN CLUB-(BHIMTAL)
The developers kicked off an illustrious foray into the hospitality with their Quality Inn, Corbett Jungle Resorts. A decade later , Launched Clifftop Club , Auli , a premier ski resort at over 10,200 ft . in the Gharwal Himalayas india. Beginning operations as an exclusive ski resort affiliated to Resort Condominiums International ( RCI ). Clifftop Club at Auli is located at an altitude of over 10,000 feet in India's most scenic location amid the snow clad Himalayas.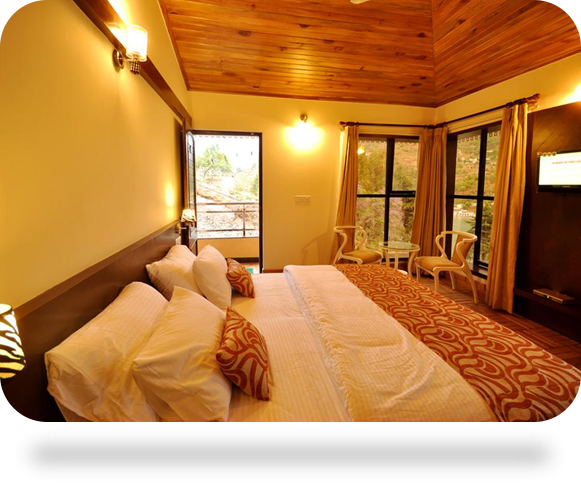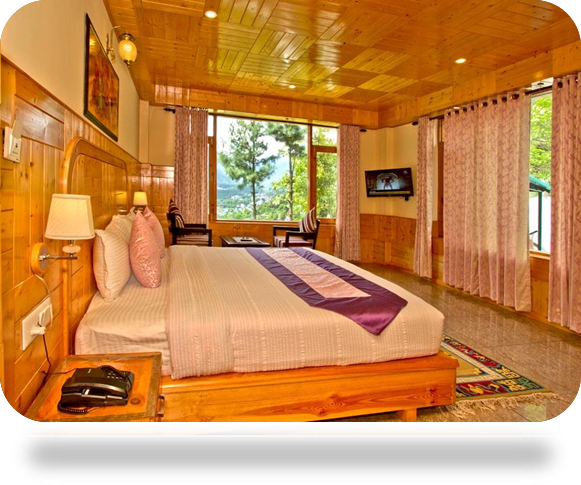 KARTIK COTTAGES-(MANALI)
Kartik Hotel is ideally situated and has its own grace and ambience. It is over looking a broad and beautiful valley with a panoramic view of the snow clad mountains, cascading into deep gorges. It is one of the best hotels in Manali. All the destinations that we are located in are buzzing with so much activity that it may take several visits to do it all. Let our Concierge make that simple for you. From arranging sightseeing tours to reservations, our trained personnel will ensure to not just meet but exceed your expectations!
La Flora-(OOTY )
La Flora Holiday Resorts Pvt Ltd – A leisure organisation founded by a group of enthusiastic individuals who had come together with vast experiences from various domains of the hospitality industry to provide exquisite resorts across exotic locations. La Flora Holiday Resorts enriches in commiting itself to provide world class facilities to each and every global traveller with high levels of competence. The goal of the company is to achieve 100% guest satisfaction an ultimate success for every hospitality organisation. With this motto and dream we present ourselves in Ooty, Kodaikanal, Yercaud & Coorg.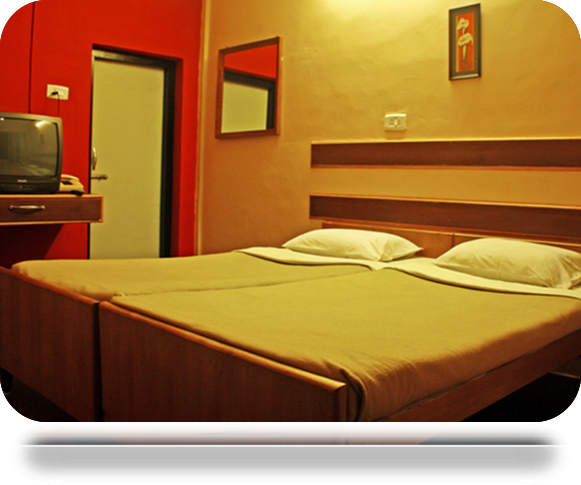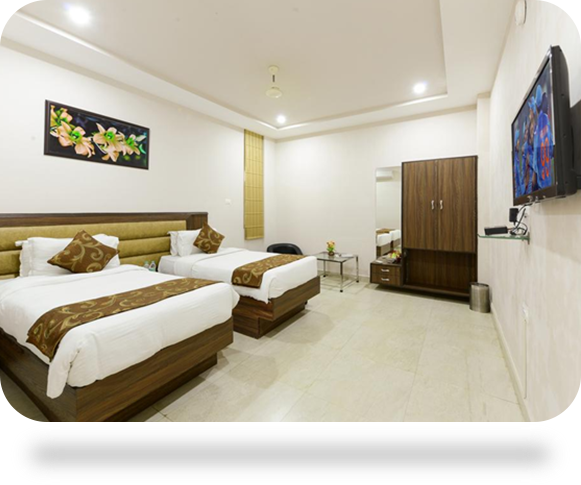 ORCHID (AGRA)
Founded in 1997, Shandong Xinhai Mining Technology & Equipment Inc, (Stock Code: 836079)under Xinhai is a stockholding high and new technology enterprise to provide the Turnkey Solution for Mineral Processing Plant; including design and research, machine manufacturing, equipment procurement, management service, mine operation, mine materials procurement & management as well as industry resources integration. The optimal benefit of modern mining enterprise profits from advanced technology which is embodied in rational process flow and high-efficiency and energy-saving equipment. We will not only provide high-quality equipment, but also provide the most rational process flow, the best device configuration and the most considerate turnkey services for the clients. This is what we can do and what we must do best!
ROYAL INN-(UDAIPUR)
Hotel facilities include elevators, multi-cuisine restaurant, conference hall, travel desk, laundry, safe, credit card exchange, emergency power backup. The Royal Inn Hotel is ideally located in the heart of Udaipur Lakecity. Dabok Airport is only 20 kms and Udaipur bus stand and Railway stations are merely 3 kms away from the hotel. We are basically into property and real-estate business. The Royal Inn Hotel and Multi-cuisine Restaurant is our dream project to provide tourists the delight of Rajasthani culture and hospitality. We have tried our best to offer world class services and facilities for the business and leisure travellers. We hope your stay will be comfortable and an unforgettable one.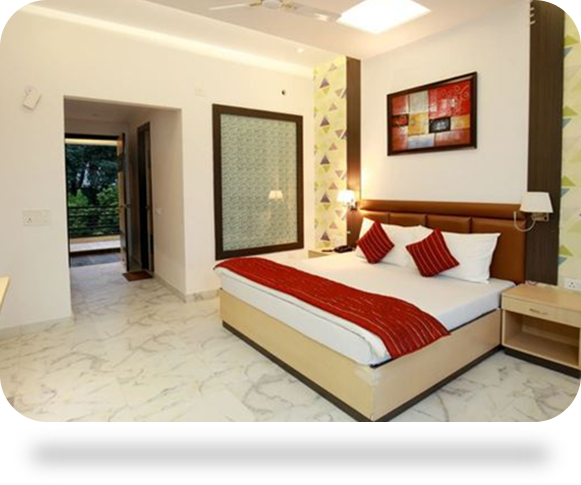 SEVEN HEAVEN-(BHIMTAL)
Away from the hustle and bustle, yet located in the heart of the town, Seven Heaven is only a 5 min drive away from the beautiful lake of Bhimtal. Rated as one the finest resorts in the Region, it reflects the true values of warmth with service excellence with stylish and well-designed interiors. Elegant surroundings, flawless services and best of cuisines combined with the pristine beauty of the Kumaon hills, makes it a perfect destination for a holiday or a business conference. The hotel overlooks the Bhimtal valley and offers a panoramic view of the magnificent Bhimtal Lake.
WINGAIT-(SHIMLA)
One of the few Heritage Properties left in Shimla, Wingait Inn is a "Heritage Boutique Hotel" which is professionally run shimla hotel situated at calm end of Shimla's famous Mall Road with the City Center just a few minutes walk away. Wingait Inn offers its guests to Shimla a sense of grandeur along side comfy accommodation, as well as a variety of efficient services and modern facilities. Located on the Shimla Mall Road, Wingait Inn is an oasis of calm on the bustling promenade. The most structure of the property was created throughout British Raj, currently it's restored and established as a hotel for you to stay.